Airport Shuttle Express & Banff Airporter service between the Calgary Airport and Banff
---
Daily Banff Airporter Schedule Service:

Daily between the Calgary Airport and ANY hotel or residence address in Banff.

Daily Banff Charter Service:

"Anytime" Private Van, Sedan & Minibus Service between the Calgary Airport or Calgary and ANY hotel or ANY residence in Banff

Banff & Lake Louise Tour

Year-round van tour from Calgary to Banff & Lake Louise picking up from your Calgary Hotel or the Calgary Airport and returning you to Calgary or the Calgary Airport.

Groups & Conventions:

If you are planning a group or convention:
Calgary / Banff Charters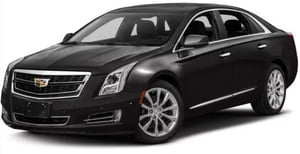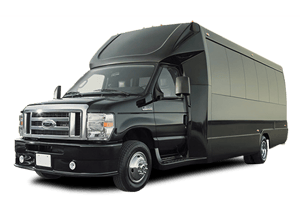 Rates quoted in Canadian Funds (CAD).
INCLUDED: Calgary Airport Authority Pickup Fees, meet/greet service in terminal by driver. About a 2 hour one way journey.
EXTRA COSTS: 5% Goods and Service Tax (GST) and a tip to the driver. Terms/Conditions vary depending on vehicle type.
**If skis or snow boards are transport maximum passenger number is two!
For full details please email us or for other equipment types click here. Our phone number is: 403-509-4799.
Our private charter service waits for late flight. Please provide your arrival/departure filght at time of booking.
If heading to the USA you are pre-cleared by US Customs/Immigration in Calgary.
Year-Round Calgary Airport – Banff Airporter Schedule Bus Service
Travel In Style
Travel in style in your high-back recliner with 110V plug-in, individual temperature control, large touring windows and TVs. Banff Airporter's custom-made passenger entry door is virtually silent, even on a windy day. Large tour windows offer peak to peak visibility and extra glass thickness provides warmth and sound proofing. Air suspension offers a smooth, constant ride quality, regardless of passenger load. Rear air conditioning moderates air temperature in both summer and winter.
We will do the heavy lifting
We'll take your luggage and pre-load it onto the bus so that you can enjoy the airport and walk to the bus without your bags. After loading on the bus our driver will introduce himself, explain the features of the vehicle, offer free bottled water and prepare for your safe departure.
Delivered to your front door
Checking in with Banff Airporter® is easy. When you arrive at our desk you'll find a smiling agent ready to check you in. Your bags are pre loaded by your driver. The entire process is a smooth 20 seconds and all you need to know is your last name…no paperwork required. Once in Banff your bags are delivered right to your front door.
Calgary Airport TO Your Banff Hotel or Banff Address

| | | | | | | | | | | | |
| --- | --- | --- | --- | --- | --- | --- | --- | --- | --- | --- | --- |
| Depart Calgary Airport | 10:00 | 11:00 | 12:30 | 13:30 | 14:30 | 15:30 | 16:30 | 18:30 | 20:30 | 22:30 | 23:59 |
| Arrive Banff | 12:00 | 13:00 | 14:30 | 15:30 | 16:30 | 17:30 | 18:30 | 20:30 | 22:30 | 00:30 | 01:59 |
From Your Banff Hotel or Banff Address TO the Calgary Airport

| | | | | | | | | | | | |
| --- | --- | --- | --- | --- | --- | --- | --- | --- | --- | --- | --- |
| Depart Banff | 03:00 | 05:00 | 07:00 | 08:00 | 09:30 | 11:30 | 12:30 | 13:30 | 15:30 | 17:30 | 19:30 |
| Arrive Calgary Airport | 05:00 | 07:00 | 09:00 | 10:00 | 11:30 | 13:30 | 14:30 | 15:30 | 17:30 | 19:30 | 21:30 |
Banff Airporter Service Information
COST:
Adult (18-64 yrs) CAD$68.99

Senior (65+yrs CAD$62.09

Child (6-17 yrs) CAD$34.49

Rates shown are per person one way in Canadian Funds and

EXCLUDE

the Canadian Goods and Service Tax of 5% (GST).

The Canadian Dollar is about 25-30% LESS than the US Dollar.

TO BOOK:
Advance reservations are required. Some departures can sell out! Book when you know your travel dates.
Some departure shown are "seasonal".
For exact times and rates on your travel date(s) OR to book: Click Here!
BANFF STOPS:
Banff Airporter service is between Calgary International and ANY hotel/motel or residential address in Banff. Some locations include the Banff Centre, the Fairmont Banff Springs, Banff Park Lodge and the Rimrock Hotel.
The vehicle may stop at Coast Hotel Canmore if there are pre booked Canmore passengers.
CALGARY AIRPORT MEETING PLACE:
Upon your arrival Calgary Intl. Airport you'll find Banff Airporter is located inside the airport between exit doors 5 and 6 at area "B" of the main arrivals level, domestic terminal. We're conveniently located between Tim Horton's and Starbucks! Checking in is super simple. Just pull up to the desk and have your last name handy.Calgary Airport has opened their new international terminal. Passengers will enjoy a 10-minute walk to our original domestic terminal desk.
Operator:
ON TIME:
Banff Airporter leaves "on-time" and does not wait for late flights. Please be ready 10 minutes prior to schedule pickup time.
If your flight is late you are permitted to go on their next bus, subject to availability.
RATES INCLUDE:
The Calgary Airport Authority Exit/Parking/Pickup Fees.
RATES EXCLUDE:
The 5% Canadian Goods and Service Tax (GST).
A tip to the driver(s).
Rates/Times a subject to change without notice.
For Exact Rates and Times on your travel Date(s): Click Here!
Banff Airporter personal will take your luggage and pre-load it onto the bus so that you can enjoy the airport and walk to the bus without your bags. After loading on the bus the driver will introduce himself, explain the features of the vehicle, offer free bottled water and prepare for your safe departure.
Banff Airporter's Terms/Conditions:
All Banff Airporter services are payable in full upon booking.
All scheduled reservations are NON-REFUNDABLE unless Travel Insurance is purchased thru their web site booking engine.
Bookings with Travel Insurance can be cancelled prior to the time of travel and receive a full refund for the cost of the booking.
After the time of travel all bookings are non-refundable.
Round-trip reservations are considered independent legs of travel.
Departures from the airport are prompt at the schedule times listed due to airport policy.
Drivers are unable to wait for late arrivals, luggage, etc.
Late arrivals are requested to check in at the Banff Airporter Desk or call the Banff Airporter main booking line. Bookings are valid for the day of travel and late arrivals will be accommodated on the next available shuttle. (Accommodations will be made for acts of god).
Departure from Banff and Canmore may vary due to traffic or weather. Passengers should be ready 10 minutes prior to your schedule pickup time and expect Banff Airporter no later than 15 minutes past your scheduled pickup time. Airport arrival times take this procedure into account, but may vary due to traffic and weather.
Banff Airporter client's are requested to wait for schedule services in a place where it will be easy to be seen by the driver. Drivers are unable to ring doorbells, apartment numbers, hotel rooms, etc due to the schedule requirements.
Travelers without reservations will be accommodated on a stand-by basis, subject to availability.
Luggage Allowance:
Passengers are allowed two pieces of luggage plus a carry-on. Anything above and beyond this is $10.00/bag and will be accommodated as best as possible. Ski bags are treated as a full-size bag. Banff Airporter is not responsible for lost/stolen or damaged luggage.
Animals are not permitted unless they are a service animal with a necessary certificate.
(Airport Shuttle Express does take animals on a 'charter' basis. Please contact us).
All skis, snow boards and bikes must be properly packaged for transport (bikes must be in boxes). Any oversized luggage (or special luggage such as musical instruments) will be allowed at the discretion of Banff Airporter.
Outside Banff Airporter's times you may wish to consider an Airport Shuttle Express Charter.
Jasper
After the Columbia Icefields, Jasper is about an hour drive if you are heading north without any stops. You may wish to stop at two waterfalls, both worth the stop.
Jasper Hotels.
Jasper hotel space can be tight. You have motels like the Mount Robson Inn to resort properties like the Fairmont Jasper Park Lodge. The Jasper chain, Mountain Park Lodges have a number of properties. There is also a downtown youth hostel . If you are using a hotel booking system (i.e. www.hotels.ca or www.booking.com) make sure you ask for Jasper Alberta. Some clients have accidently booked themselves into Jasper Alabama by mistake!
Get out of Jasper!
If you have taken the one way motorcoach tour or the express bus to/from Jasper you may need to "get out of Jasper!" You can take the once daily express bus from Jasper to Calgary with stops in Lake Louise, Banff, Canmore. This express service pickups and drops at a number of Jasper hotels and drops at a number of Lake Louise and Banff Hotels as well as a select number of downtown Calgary hotels. There is also a one way tour bus from Jasper to Lake Louise, Banff, Canmore to Calgary which includes the Columbia Icefields
Should you wish to travel Jasper to Edmonton Alberta there is a once daily service to the West Edmonton Mall OR the Edmonton Airport (YEG).
Train Service
Via Rail Canada operates from Jasper Alberta to/from Vancouver British Columbia. This overnight train operates three times a week with "coach"seats as well as the hard to get overnight berths. For details click here. Via Rail also operate East to Edmonton,Winnipeg, Toronto and Montreal. Click here to view the trip.
At Banff or Jasper you have the Rocky Mountaineer Rail Tours heading west to Vancouver British Columbia or from Vancouver to either Banff or Jasper. Click here to view the trip.
Amtrak offer service to East or West Glacier and Whitefish Montana USA. For transportation to/from Montana and either Banff or Calgary please click here.
Remember sunset is late during the summer. For today's Edmonton sunset click here.
Park Pass
Park Pass – Stopping in Banff, Yoho, Kootenay, or Jasper National Parks requires you to purchase a park pass. (Good for all Canadian Parks). "Children 17 years and under are "free". A park pass is not required if driving thru the park. i.e. no stops. (Exception is the Icefield Parkway). Try to purchase the pass before you arrive at the Park's gate or you could be in the line to purchase one! Day passes are valid until 1600 hrs (4PM) the next or following day. Park Passes can also be purchased at most of the tourist information booths once you are in one of the Parks.
Discovery Pass – Provides entry into more than 100 National Parks, National Marine Conservation Areas and National Historic Sites across Canada. Valid for a full year until the end of the calendar month of purchase. Available in-person at Parks Canada's park gates and information centres as well as other offices. click here.
Car Rentals
Banff and Jasper has the major car rental companies as well as in Calgary. You may wish to consider taking the schedule bus service or private sedan service to/from Banff or Lake Louise (Hertz in Lake Louise) and rent your car from there. Remember most car companies have on airport and non airport pickups.
In Calgary the non airport pickup could be cheaper. i.e. One of the major companies: 18 Aug. 2019, one week full size car, unlimited mileage. Airport CAD559.53 at counter; CAD$494.99 pre booked. Non airport CAD412.77 at counter; CAD$373.13 pre booked. Plus all the taxes, insurance etc which will be added! These rates are the basic ones, before any discounts! The Canadian Dollar is about 25 – 30% LESS than the US Dollar. (checked 04 June 2019).